Our goal is to help you exceed YOUR goals and let your business 'soar'.
With the help of our factoring service, you can grow your company and deliver results, free of funding concerns and limited only by the extent of your imagination.
Your success is our success. When you partner with Eagle Business Credit, you will never again turn down orders from new customers because your cashflow is tied up in your outstanding invoices or worry about when or if your customers are going to pay you. Don't become one of the many businesses that fail simply because they don't have enough working capital funding. You'll never have to lose sleep about not qualifying for working capital loans from a bank again.
Stop worrying about getting working capital for business. We've got that covered. Focus instead on growing your company, finding those new customers and let Eagle Business Credit give you the funding and receivables servicing your business needs to help you meet, manage and exceed your dreams.
When you work with Eagle to get working capital funding, you can expect the following: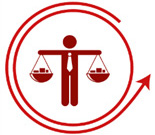 1. HONESTY
Honest explanations, clear communications, and no surprises. We will always be upfront and straightforward about all fees and discounts.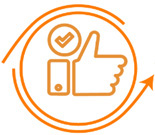 2. CLEAR ANSWERS
Clear answers to all your factoring questions. We believe educated and informed clients make the best clients, so we will take all the time you need to make certain you get answers to all your questions.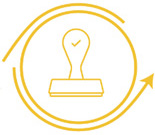 3. FAST APPROVAL
The whole point of factoring is to get working capital to you quickly, so our registration and approval process is designed to be speedy. Most clients are up and running within 48 hours and sometimes even faster.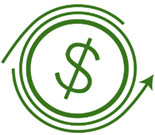 4. SAME DAY FUNDING
Once you are one of our clients we can normally fund your invoices in less than a day of their submission.
5. AWESOME CUSTOMER SERVICE
Our in-house team is always available to take your calls in a professional and courteous manner. We also promise to treat your customers with the utmost respect as we deal with them on collections.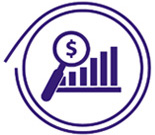 6. IMPROVED CASH FLOW
Your business will immediately feel the benefits of better cash flow. You'll never want to operate again under the constraints of limited cash on hand.
Eagle Business Credit is pleased to provide invoice factoring services to small businesses in and around Atlanta, including the Kennesaw, Marietta, Alpharetta, Atlanta, Roswell, Norcross, Cumming, Columbus, Macon, Savannah, and Dalton, GA, areas as well as nationwide. Call us today on 1-855-420-8318 and grow tomorrow!
READY TO GET CASH FOR YOUR BUSINESS NOW?
Call us today and find out how easy it is to turn your unpaid invoices into funds you can use to grow tomorrow.