Who is Cashway and Why Should You Choose Us?
Cashway is the transportation division of Eagle Business Credit, specializing in funding both owner operators with one or two trucks and fleet owners with 5 or more units.
Invoice factoring is a very important funding source to the transportation industry. It provides trucking companies immediate working capital funding for their businesses. Or simply put, having money to use for what you need it for as soon as you have made your deliveries.
Our standard trucking programs have great rates, free same day funding, no contract term or minimum fees. Our clients stay with us because they want to, not because they are forced to.
How Factoring Works for Trucking Companies
Complete the delivery. We have thousands of approved brokers and shippers.
Submit paperwork electronically by 3PM EST for free same day funding
Receive money within hours with multiple choices how to get it.
Applying is easy and first funding can happen within hours of receiving some basic information.
We use electronic documents to keep it simple and get you funded fast.
Why Transportation Factoring is a Great Working Capital Funding Strategy for your Trucking Business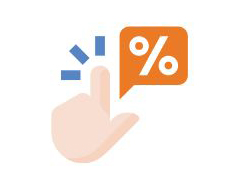 No hidden fees, just great rates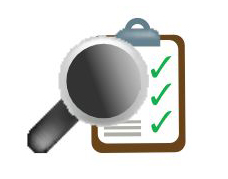 No minimum credit score requirement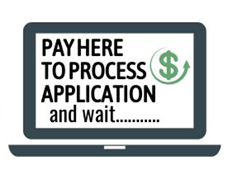 No application fee or lengthy approval process
No charge for same day funding. Late 3pm Deadline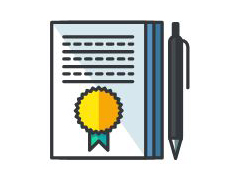 No term contract to tie you in
WHY TRUCKERS SHOULD USE CASHWAY
Fast and easy to apply for with no application fee.
Great rates and no hidden fees.
Free same day funding until 3PM EST.
Back-office support. No more bookkeeping or invoice management.
Non-recourse protects you from non-payment.
Use our fuel card and get significant fuel discounts.
Fuel Advances
No long-term contracts. If you don't like us, you can leave, anytime, penalty free.
We make invoice factoring easy. Our clients are serviced by friendly and experienced staff, based in our Woodstock, GA offices, who are available to speak to you when you need them.
All of our standard rate plans have no long term contract terms. Our clients stay with us because they want to not because they have to. In the unlikely event a client is not happy, they are free to leave whenever they want to, penalty free.
We are easy to do business with! We use electronic documents for on-boarding new clients and simple systems to submit your rate confirmation sheet and signed bill of lading when you need funding.
If all paperwork is received by 3PM EST we provide free, same day funding. Our clients can chose how they get paid. Options include Wire or ACH, fuel cards, debit cards, Comchek (or a combo of them all). You let us know how you want to get your money and we'll make it happen.
We also offer fuel advances to clients in good standing that have been with us for more than 3 months.
Account information is available to clients 24/7 via their personal online account. We also offer access to many different load boards or can recommend a dispatcher to help find runs.
Use a Fuel Discount Card and Offset the Cost of Factoring
Think the cost of factoring is expensive? Think again. There is never a cost to apply and set your account up and we do all your invoicing and collections work for you too, also free of charge as part of your factoring facility. Plus, we have industry leading rates, with no hidden fees to surprise you. Credit protection? Now that's got to be expensive right? Wrong. Choose a non-recourse factoring plan and you'll be protected from potential bad debt losses if your customer fails or files for bankruptcy, included as a standard feature of the program. So, factoring with Eagle Business Credit/Cashway is already a great deal, but did you know there is a way that you could potential offset the cost entirely? That would be like getting everything for free! What a deal.
Here's how you can do it. Get one of our fuel discount cards and have some of your available funds applied to the card. Then fill up at an in-network truck stop and the savings you make could very easily offset the entire cost of factoring. The following infographic explains how its done: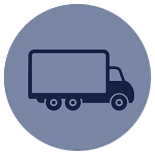 Make your deliveries
You drove 650 miles
Your rate: $2.71/ mile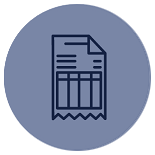 Send us your paperwork
Total invoice value $1761.60
(650 x $2.71)
Factoring fee @ 1.95%: $34.34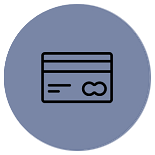 Opt to get $310 of your available funding on your free fuel discount card
Then choose how to get the rest from many different options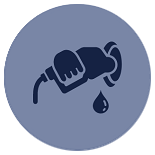 Pump 100 gallons
Your saving @ 35 cents a gallon = $35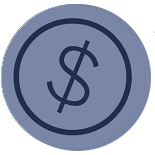 Your cost of factoring is $0
Your saving @ 35 cents a gallon = $35
Factoring fee @1.95% = $34.34
Average Van Rates and Fuel Prices per DAT rate view: March 2021
Actual savings may vary
What Our Clients Say About Us
"I love the job you do. Extremely helpful and friendly. Polite too. Rate thing in business to business these Days."
"I have never spoken with anyone at Cashway that was short or uninterested in helping in whatever way I needed. Your staff is excellent!"
"Your service are faster and great compared to what my friends use. I'll soon bring too Cashway because you're the best!"
READY TO GET CASH FOR YOUR BUSINESS NOW?
Call us today and find out how easy it is to turn your unpaid invoices into funds you can use to grow tomorrow.