Which Plan Is Right for Your Business?
Custom rate plans are determined based on a number of items including:
Your total sales volume and the amount you are going to factor.
The number of customers you deal with and who they are.
The size and number of invoices and the length of time they are likely to remain outstanding.
You also benefit from a number of added extras that are part of most factoring services which will save you time and money. These include the management of your accounts receivable, credit analysis of your debtors, and collections support. Imagine, not having to worry about getting your customers to pay you and how much time that normally takes.
Compare our pricing to using your credit cards or a Merchant Cash Advance or other online lender where rates can end up exceeding an APR of 120% and more and there is no other receivables servicing included either.
We make sure that we fully understand your business and its needs when providing you with the very best pricing plans available.
Here's How Our Funding Can Boost Your Business: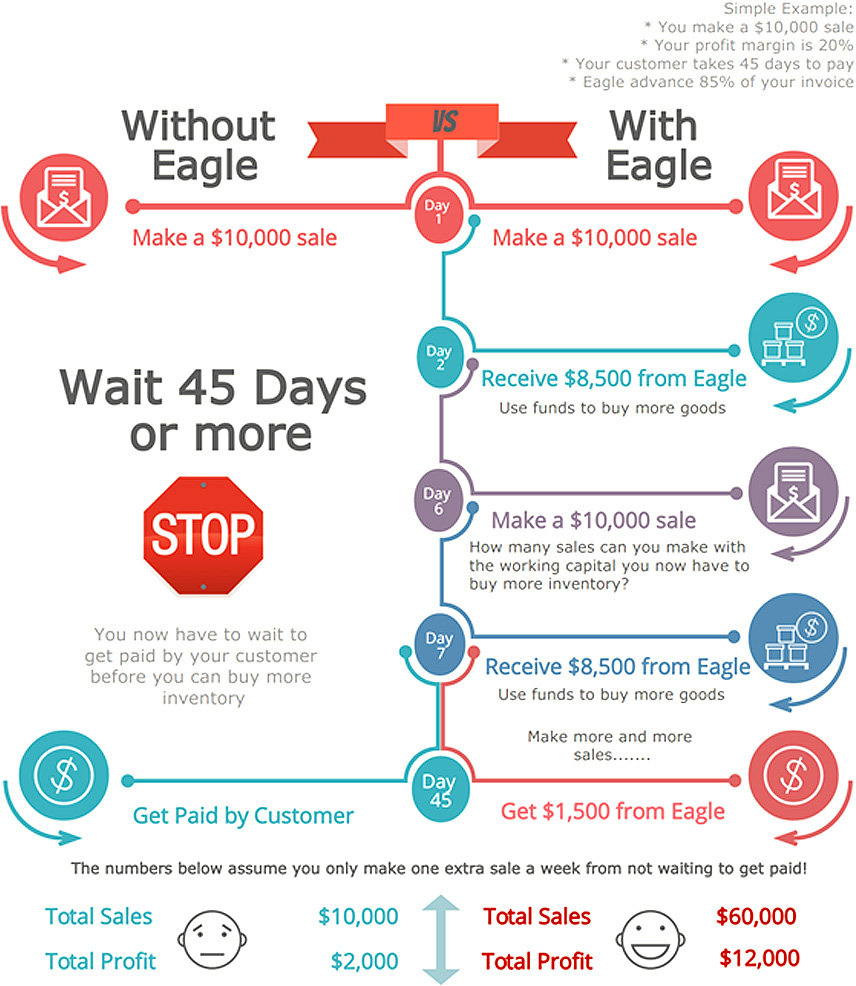 READY TO GET CASH FOR YOUR BUSINESS NOW?
Call us today and find out how easy it is to turn your unpaid invoices into funds you can use to grow tomorrow.