Eagle Business Credit Offers Selective Factoring
Invoice factoring or Accounts Receivable Finance provides businesses with the working capital they need to succeed and grow. A business using factoring no longer has to wait 30, 60 or even 90 days to get paid as they receive the money up front when the goods or services have been delivered to their customers.

What if some of my customers pay quickly or in advance?
If some customers pay on time, every time, you don't need to factor them. We understand our clients have different needs with certain customers, which is why we offer Selective Factoring. This means you can choose which  customers you would like to factor. Late-paying customers put strain on your cash flow. Waiting for them to pay you makes it difficult for you to know what working capital you'll have at a given time to meet your business needs. You must pay your people and vendors on time so it's essential to have money in your bank account when needed.
Many factoring companies require you to submit all your invoices as part of their factoring programs. We don't. That means you don't need to pay fees on those customers you know are going to pay you quickly. Have certain customers that place large orders? That's great but is likely to put even more pressure on your cash flow. Selective factoring is a great way to ease that problem by releasing working capital from those orders rather than waiting to get paid by the customer when the invoice falls due for payment.
OUICK & EASY APPLICATION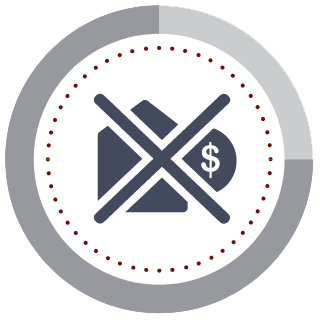 NO LOAN PAYMENTS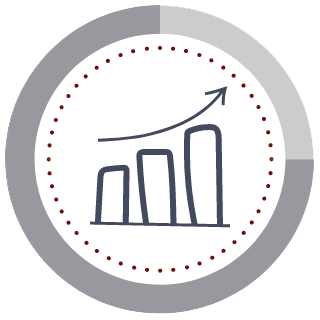 FACILITY GROWS WITH YOU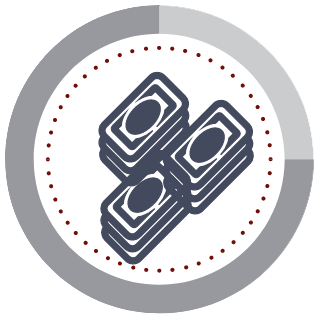 GET MORE MONEY
CHOOSE WHO TO FACTOR
WHY FACTORING WORKS FOR SMALL BUSINESSES
Often, companies choose to selectively factor customers with large invoice amounts to quickly inject cash into their business.
 When you work with Eagle Business Credit, you continue your business operations as normal. We don't get in your way or demand onerous reporting requirements. We offer a flexible funding solution where you retain control over your business and your business financing. You only have to submit the accounts receivable invoices you want to receive funding on to improve your cash flow the most efficient way possible and without unnecessary costs to you. Best of all, our selective factoring rates are the same as our standard fees. We won't charge a higher amount just because you don't want to send us all your invoices.
Selective Working Capital Funding Strategies For Your Business
Invoice factoring services are beneficial for new businesses or growing businesses. In many cases, growing businesses are limited by their cash flow. Selective Factoring can improve your company's cash flow and maintain the control you have over your financing. We pride ourselves in offering quick, simple funding solutions. Late-paying customers can cause business owners stress. Selective Factoring can mitigate that stress and be a great alternative financing solution.
Fast, flexible funding
No more waiting to get paid
Keep control of your financing and select who you want to receive funding on
Debt-free
Why Eagle Business Credit?
We make business invoice factoring simple. Our experienced staff, 24/7 access to your online account, low fees, and total transparency make running your business that much easier. We work with companies across all sorts of industries to help them grow their clients, hire more employees, and expand their services. Don't let some of your outstanding invoices stall your business growth. Eagle Business Credit offers flexible financing and selective factoring to best fit your unique company's needs.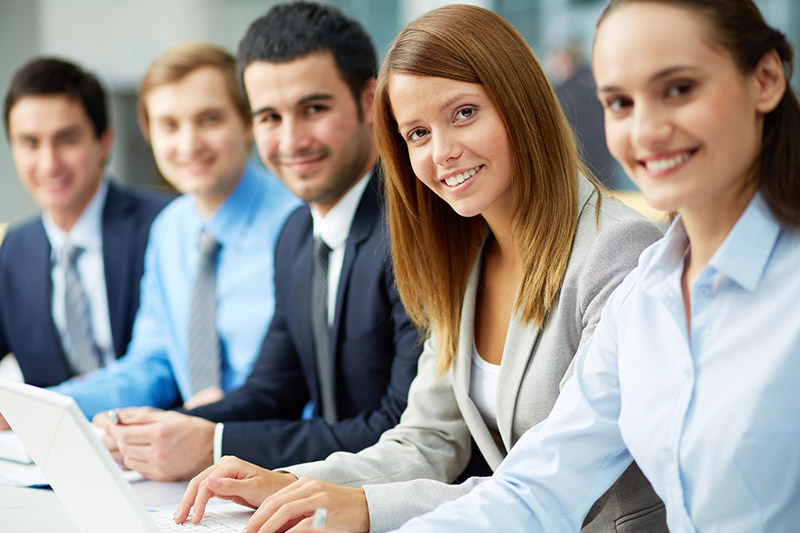 READY TO GET CASH FOR YOUR BUSINESS NOW?
Call us today and find out how easy it is to turn your unpaid invoices into funds you can use to grow tomorrow.