FACTORING:

A FINANCE SOLUTION FOR YOUR STAFFING COMPANY
Eagle Business Credit Serves Businesses in the Staffing Industry
Staffing firms are core to the success of the American economy. Temporary employment placements are either a trusted bridge to permanent employment or a way to gain greater flexibility and a better work/life balance for the employee. Staffing firms also provide business owners with greater flexibility and can ease the burden of people management and providing benefits. There are more than 20,000 staffing firms across the nation, employing more than 15 million Americans. These firms contribute more than $150 billion to the economy with contract employment, temp-to-hire placements, and consulting. Staffing companies often face cash flow pressure due to the time gap between paying their employees and getting paid by their customers. Eagle Business Credit caters to the specific needs of staffing companies with payroll funding services.
Benefits to using Factoring for a Staffing Company:
Immediate cash as soon as you invoice
Take on more contracts 
Hire more people knowing you can always pay promptly
Make tax payments on time
No more waiting 30, 60 or even 90 days to get paid
Working Capital Funding Strategies For Your Staffing Company
The staffing industry has a need for specialized funding. Weekly payroll, hiring more staff, and business expansion all requires predictable and unrestricted cash flow. Unpaid invoices can cause working capital issues and may slow your staffing company's growth. Invoice factoring eliminates the waiting period and offers your business immediate funds. Staffing firms understand cash flow problems. Eagle Business Credit offers flexible financing to cater specifically to staffing companies and startup staffing companies. Our invoice factoring services can keep your business growing.
A Simple Explanation of How Factoring Works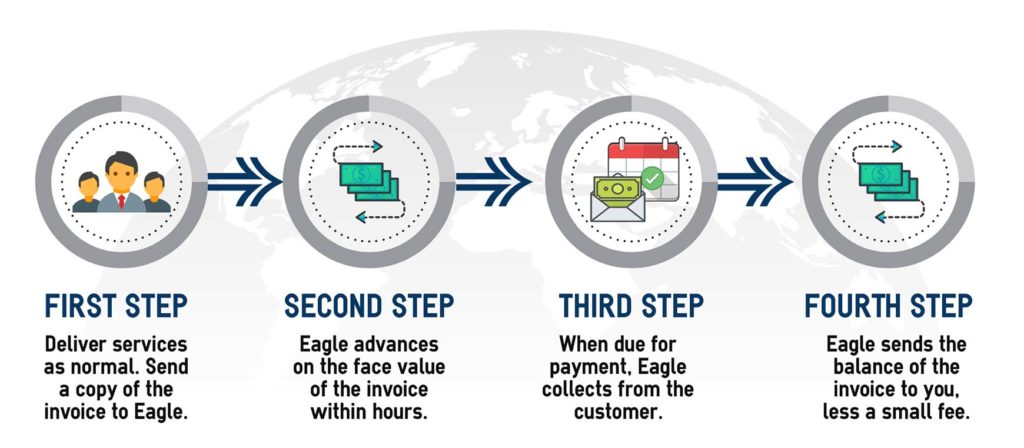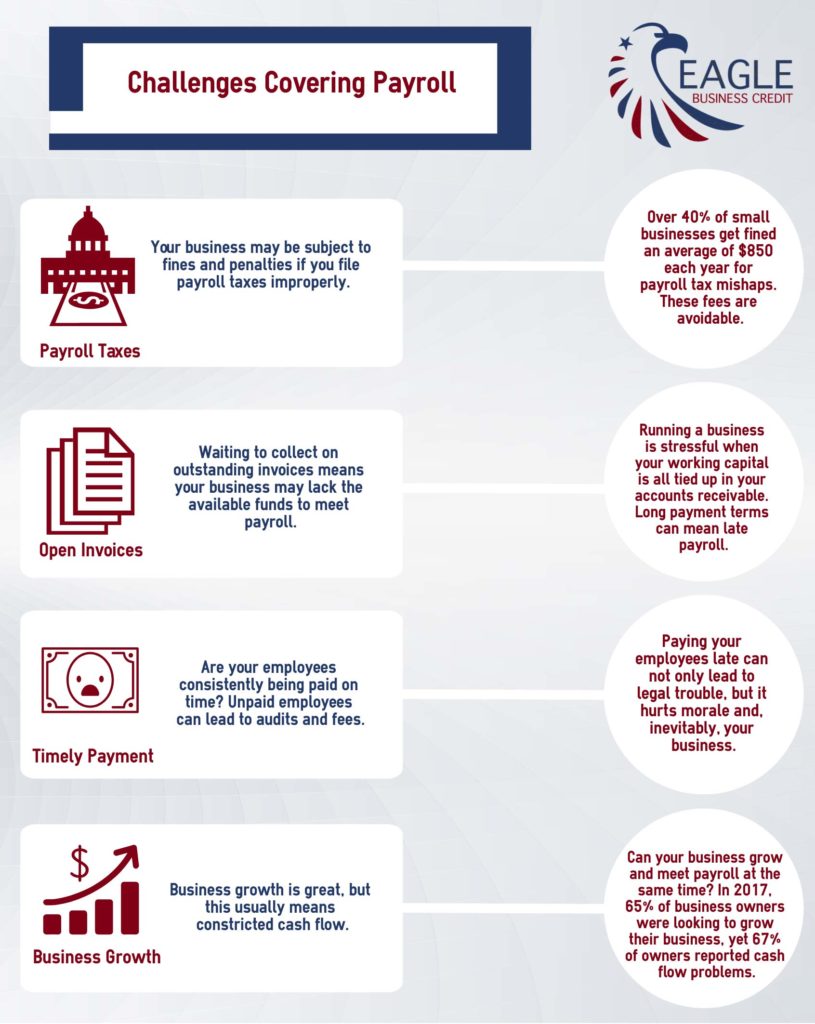 We make invoice factoring easy. Our fully experienced staff, 24/7 access to your online account, low fees, and total transparency make running your business that much easier. We work with companies in the staffing industry to help them grow their clients, hire more employees, and expand their services. Don't let your outstanding invoices slow your business growth. Eagle Business Credit offers flexible financing to best fit your staffing company's needs. See how our accounts receivable funding can help your business grow.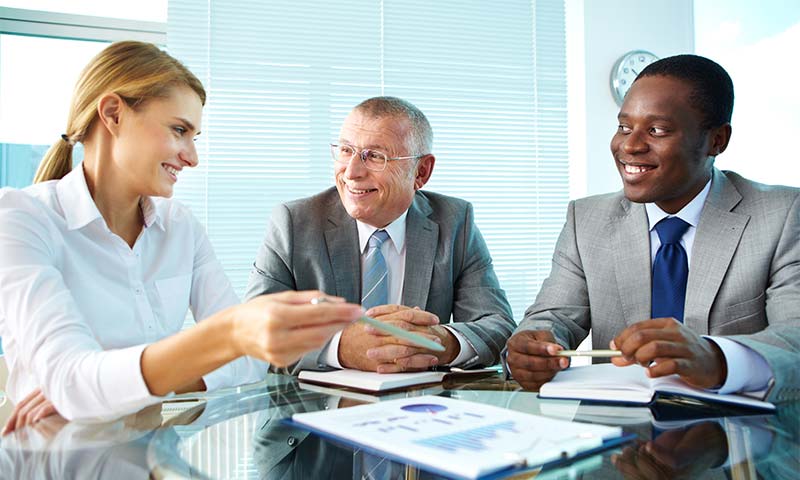 READY TO GET CASH FOR YOUR BUSINESS NOW?
Call us today and find out how easy it is to turn your unpaid invoices into funds you can use to grow tomorrow.