FACTORING:

A FINANCE SOLUTION FOR YOUR BUSINESS IN GEORGIA
Small Business Funding in Georgia
Eagle Business Credit offers invoice factoring services to small or medium businesses across Georgia. From Atlanta to Savannah and everywhere in between, our factoring company offers working capital loans to keep your business growing. Factoring is a debt-free way of improving your cash flow and funding your business. If you sell to other businesses on credit terms, factoring can help you!
"We have never missed a payroll or had any issues along those lines which allows us to maintain a stellar relationship in the industry and therefore attract more employees."
-Paul W, Georgia
Invoice Factoring Company in Georgia
Small businesses in Georgia can rely on Eagle Business Credit, an invoice factoring company in Metro Atlanta, for growth enabling financing solutions. Eagle purchases open invoices from small businesses, providing immediate funding to support the costs of business growth. Businesses across all industries can benefit from selling their receivables to a factoring company like Eagle.
If the state of Georgia was a separate entity from the United States, it would have the 28th biggest economy in the world. The Peach State is known for agriculture in its middle and southern regions, growing cotton, peanuts, peaches, pecans, corn, and soybeans. In addition, Georgia has a booming poultry industry with major operations in Gainesville. Atlanta has been labelled a global city and attracts businesses in the sectors of real estate, film, and communications. Georgia hosts 17 Fortune 500 company and 26 Fortune 1000 company headquarters. The state has been ranked first in the nation to do business, first in the nation for business and labor climate, first in the nation for workforce training, and Best in Class for the state economic development agency.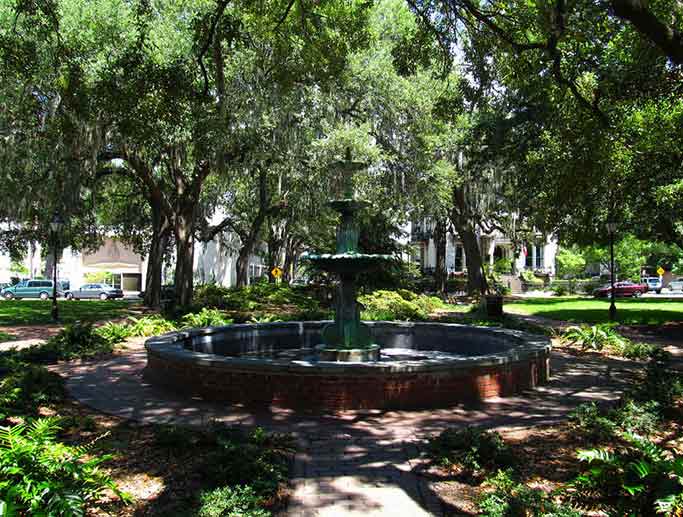 Communication and Logistics
Entertainment
Manufacturing
Agriculture
Finance
Eagle Business Credit Offers Working Capital Funding Across Georgia!
Eagle Business Credit serves businesses across Georgia, including those in Atlanta, Augusta, Columbus, Macon, and Savannah. Atlanta serves as a major media hub with Turner Broadcasting and Cox Media Group both having headquarters in the city. The Port of Savannah is the fastest-growing and fourth-busiest port in the nation. Augusta, host of The Masters golf tournament, is also home to the U.S. Army Cyber Center of Excellence at Fort Gordon and Augusta University with over 7,000 employees.

A State to Start Your Business
The Home Depot employs around 20,000 Georgians and has its headquarters in Atlanta.
UPS, a delivery and logistics company, is headquartered in the metro Atlanta area and employs thousands of Georgians either in a corporate setting or package delivery operations.
Delta operates its headquarters in Atlanta. With Hartsfield-Jackson International Airport being the busiest airport in the world, Delta dominates the traffic and employs more than 33,000 people in Georgia.
How can business invoice factoring help your Georgia business?
Running a company requires working capital. Your suppliers, staff, materials, and new product developments all rely on your business's cash flow. Eagle Business Credit offers working capital funding, so your business can manage and grow. For small business owners, cash is in high demand and low supply. Don't wait to get paid by your customers. Get funded now.
READY TO GET CASH FOR YOUR BUSINESS NOW?
Call us today and find out how easy it is to turn your unpaid invoices into funds you can use to grow tomorrow.