Having strong business credit can open more doors for your business when it comes to selling on credit terms with other businesses, but also business credit will affect your access to working capital. Financial institutions like banks or online lenders will evaluate your business credit when determining your financing accessibility. There are a few important but simple steps you can start taking today for building your business credit.
Run a Credit Report on Yourself
The first step you will want to take when building your business credit is verifying your current business credit. You can set up a free account with Dun & Bradstreet. D&B is a business credit reporting agency. Through the D&B website, you can run your credit and see the same business credit information that a new vendor or lender can see. Double check your information is correct, such as your address and phone number. Then finally and most importantly, be sure that your report is accurate. If another business has a similar name, their credit information may be accidentally filed under your credit report. You can call D&B and correct that mistake. If you don't check your business credit, you may be overlooking some simple fixes that will help build your business credit.
Build Credit Through Supplier Payments
Some suppliers may have automatic payment updates they send to business credit agencies like D&B. This is good news and a great opportunity to build your business credit by paying these invoices in a timely manner. Credit reporting agencies will absorb your payment experiences and adjust your business credit accordingly. The more positive payment experiences that your suppliers submit to the agency, the more your business credit will build. If your supplier does not automatically submit payment experiences, you can manually submit these payment experiences to D&B. Be aware that negative payment experiences like paying late beyond credit terms will also be submitted and will impact your credit.
Pay on Time
Paying your bills on time or early is the most reliable way to build your business credit. That is not to say that it is always easy, though. Early payments will help your business credit the most. These payments show credit reference agencies that your business has good credit standing through your repeated ability to pay your bills. This is more enticing for suppliers or lenders because it shows you will most likely be able to pay them on time or early as well. Making payments on time or early can be difficult for small businesses that sell to large businesses. For example, if you sell apparel to a big box retailer, you may be waiting 45 or 90 days to collect payment after delivering your goods. Larger companies can extend their payment terms past the standard 30 days, but your business will most likely not have that ability. So, it can be tricky to pay within 30 days when you have thousands of dollars in your outstanding invoices that you are waiting to collect.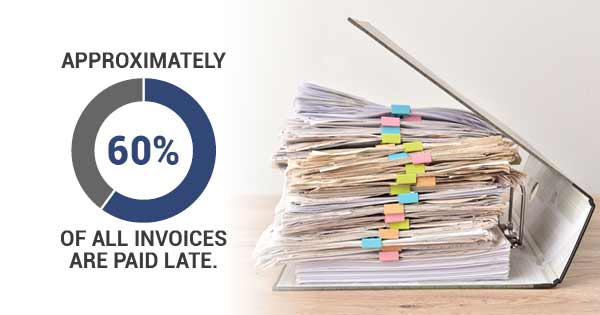 Request Credit References from Your Suppliers
A credit reference or a trade reference is a history of payments between a business and a vendor. The benefit of asking your suppliers to provide a trade reference is that it shows your business makes payments on time or early for goods. This can open doors to business financing, insurance, or other suppliers by displaying positive payment experiences. If your suppliers submit this information to companies like D&B, then your business credit can reflect that and go up.
How Can You Build Business Credit AND Have Access to Working Capital Funding?
A lot of these tips on building your business credit requires your business to have working capital. Paying on time or early to your suppliers can be an immensely difficult task when your own customers pay you on credit terms. The cash flow gap in your sales cycle can end up being the reason your business credit is lacking. A solution to cash flow problems will be business financing that improves your cash flow. Not all financing options will do that. Some options like an MCA, or Merchant Cash Advance, will give your business a one-time lump sum of cash, but the interest rates and daily or weekly repayment requirements can end up draining your business of the cash flow it needs.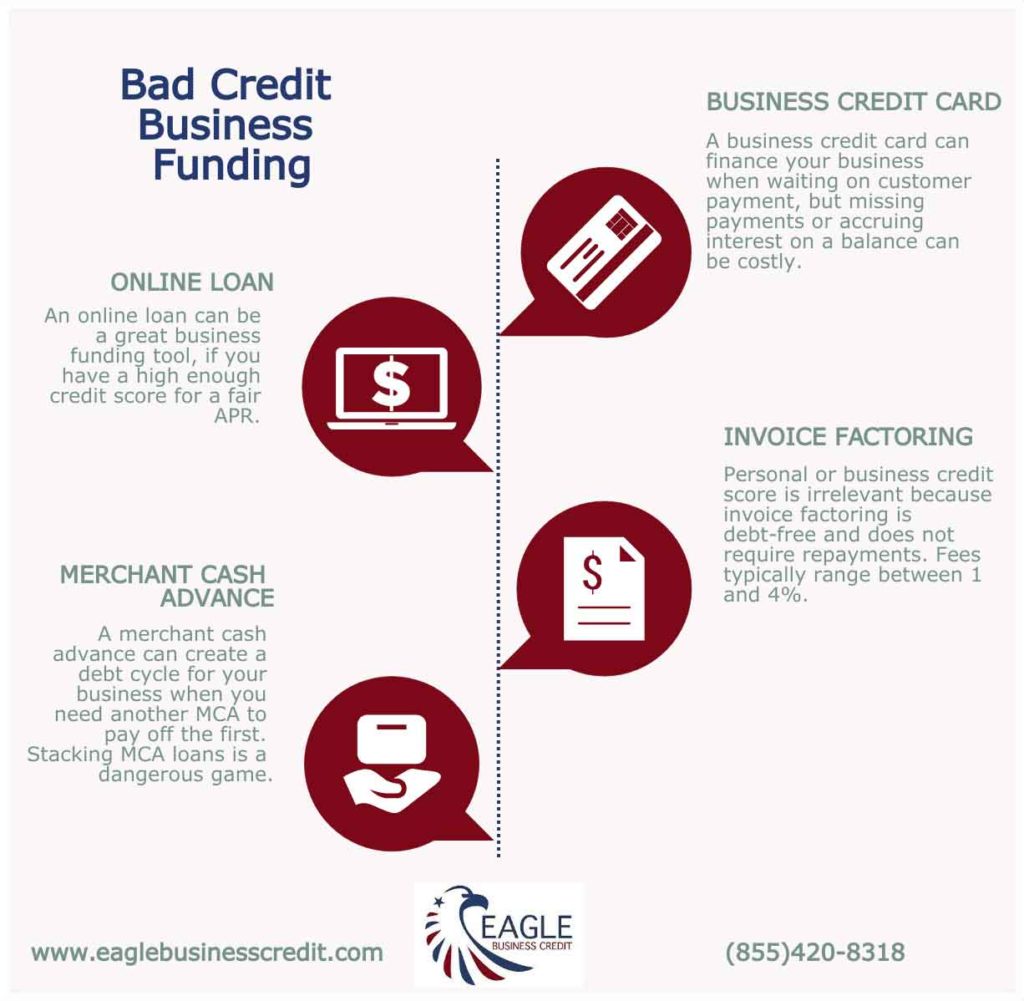 Financing While Building Business Credit
So, in order to finance your business while also building business credit, you need a financing option that will lend money to businesses with poor credit and also help improve your cash flow. Eagle Business Credit is an invoice financing company that provides immediate cash for your outstanding receivables. Approval decisions are not required on your personal or business credit because we evaluate the ability of your customers to pay.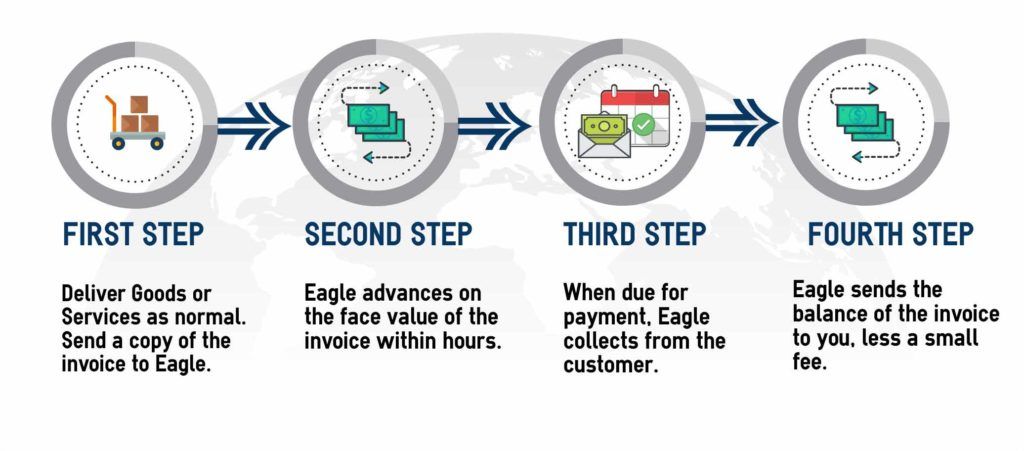 In short, your business makes a sale, we advance you funds immediately for that invoice, you have the cash flow to build your business credit, and we collect the invoice amount from your customer after the 30 or 60 day credit terms expire. By eliminating the time from making the sale to collecting on the invoice, your business has the cash and also the time at hand to make more sales and pay your suppliers early.