A study by U.S Bank states that a lack of cash flow causes business failure in over 82% of organizations. If you are starting your business, you may not have enough capital to keep things moving, which makes it hard to get off the ground, let alone thrive in your field. To keep your business afloat, you should consider factoring services, which come in handy when acquiring capital. If you are new in this field, you may not know how to choose a factoring service and that's understandable. Here is a guide on how to choose a factoring service and a list of the most common mistakes business owners make when dealing with business factoring: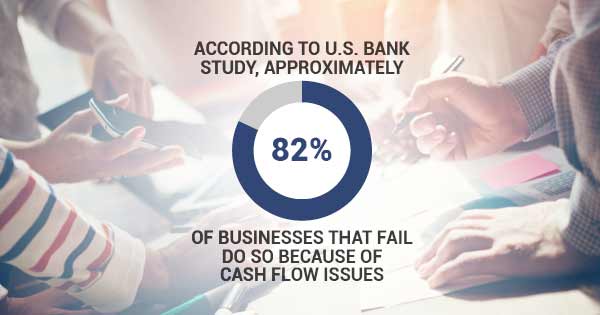 Beware of companies that don't understand your business: Business factoring loans are more than simply receiving money in order to run your business. You might need additional services from a factoring company, which makes it critical to work with an organization that understands your needs. A factoring company that does not discuss the industry you serve and your business model could be operating in a one-size-fits-all model, which may not serve your needs adequately. Ask them for a reference to a company that will offer other services you need. Most factoring companies will be glad to point you in the right direction.
Not reading the fine print in your factoring contract: This business invoice factoring mistake is more common than we would like to admit. Always ask your lawyer to help you understand anything you find challenging in the contract. You can also ask the factoring service to interpret what the statement means for you. Determine exactly what the company is offering, how much they are charging for the service, and how long the contract is valid for. Avoid companies that ask you to sign long term contracts that you don't need or want.
Ask about hidden fees: When considering how to choose a factoring service, be wary of one that is not disclosing all the charges you will be subjected to. For instance, you might be needed to pay money transfers, collateral costs, software charges, among other expenses that are not highlighted during the initial discussions and sometimes during the contract signing. Always, remember to ask invoice factoring companies about these charges lest you are caught by surprise.
Avoid companies with poor customer service: It can be very frustrating if you have to deal with a company that rarely answers phone calls or doesn't answer your questions satisfactorily. In some cases, you might wait a long time before you are served, which can be frustrating and inconvenient. Ask the business credit funding service provider to dedicate one representative to handle your case and communications whenever you need something from them. This makes it easy to communicate, get things done, and get the information you need on time.
Ignoring the minimum requirements: Some account receivable loan companies are flexible and will fund as many invoices as you have, but the more traditional companies will limit your invoice funding to specific amounts. If you know you will require financing higher than the company is willing to offer, it is best to go with a company that will cater to your needs. Some business owners forget to ask this crucial question, only to be disappointed when their invoices cannot be funded. Such a scenario will pull you behind on operations and may even affect the quality of services you offer.
Not understanding the collection process: This is a crucial aspect of how to choose a factoring service. You transfer all your accounts payable to the company, which makes it critical for the factoring company to treat your clients with respect and professionalism during collection. If your clients are mistreated, you can lose valuable business. Ensure the company you go with has trained customer service personnel.
Choosing a factoring service who understand your needs, caters for you and handles your client professionally is the first step towards creating a lasting relationship with a capital funding institute. This will give you available cash flow whenever you need it so your business runs without financial hiccups.