So, what can you as a small business owner expect right now? 2021 has people's eyes bright, but the pandemic and small business challenges did not disappear at the stroke of midnight. There will be more challenges. We are not sure what are yet, and your business will have to adapt and pivot. Here are some insights from small business owner expectations for 2021.
Can You Handle 2021 Challenges?
2020 has been a year of tumultuous change and challenge, and a recent survey by American Express apparently revealed that 82% of small business owners are better prepared to weather future crises right now. I'm sure they are. They've been through a crisis. They're very focused on it, and we know that many businesses have failed or are on the point of failing right now, but those that have been able to pivot are better prepared.
Pivot Your Small Business to Meet 2021 Expectations
There's really no better substitute to being in touch with what's going on with your business right now. According to the study, 75% of those businesses will need to pivot again. So, they've done it once. They've looked at their business model, added a new product, changed their structure, or whatever it is they've needed to do to survive. Now, they're ready to do it again.
Do You Have Enough Cash on Hand for 2021?
So, you as a business owner need to be that focused, and you need to have the right people supporting your business. Factoring is a great solution. It'll help you in good times and in bad. So, if you're growing fast, we're here to support you. Your facility limit will grow in line with your business growth, and we're not scared of challenges. We live in the real world. We're not worried about your balance sheet or your personal credit. It's about you, your business, your customers, and how you're going to weather this storm. Be ready to take advantage of the uptick because it's coming.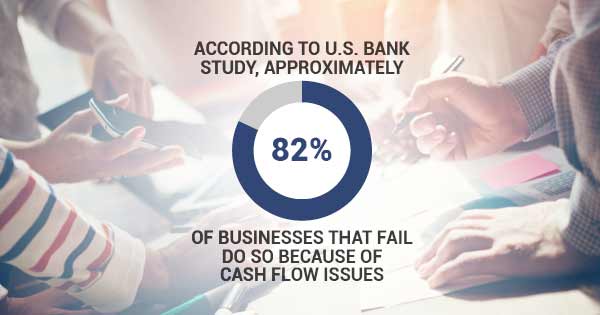 Can You Expect Small Business Growth in 2021?
Whether you're maintaining current revenue or looking for new customers or generally increasing your marketing budget, cash flow is important. Have the right funding solution. Be ready to make those changes that you need to do as a small business owner in order to meet 2021 expectations, survive, and thrive.