Many business owners are seeking working capital to fuel their expansion. Access to working capital is historically one of the major hurdles entrepreneurs face in growing their business. Online and alternative funding methods have helped close the funding gap, but not all entrepreneurs have heard of business invoice factoring. As a business owner, you need to focus on the financial health of your business. Small business owners can benefit from using business invoice factoring to fund growth or protect existing revenue.
What Is Business Invoice Factoring?
First, business invoice factoring is a funding method that advances payment on your open business invoices. This funding method works for businesses that sell to other businesses on credit terms. Once you sell a good or service to another company, a business invoice factoring company will pay you immediately for that invoice amount. Then, your customer will pay the invoice factoring company directly for the invoice amount once credit terms expire.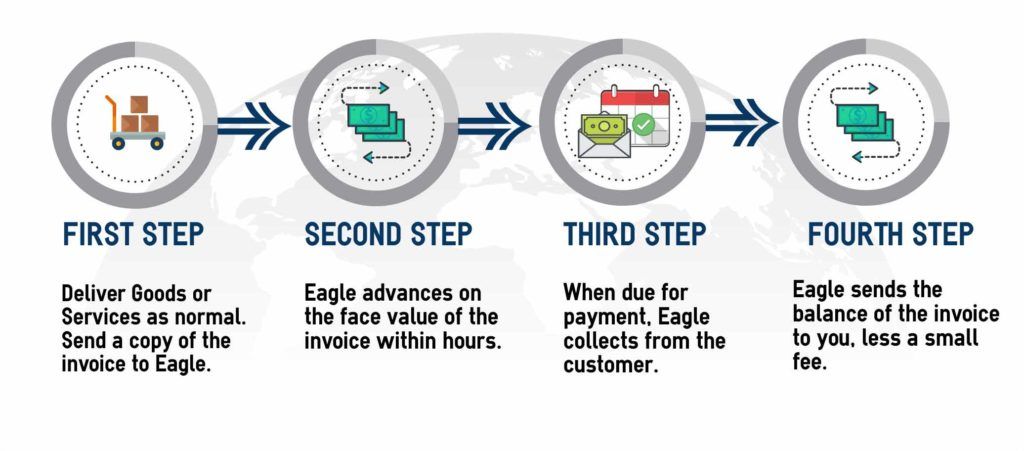 What Is the Benefit of Business Invoice Factoring?
The main reason companies choose to factor their invoices is cash flow. Having immediate cash on hand means having the ability to make more sales and grow your business. Every business owner has faced a cash flow crunch where you want to seize a new or larger opportunity, but you have money tied up in your receivables that you have to wait for. Business invoice factoring is the solution to the cash flow strain that many small businesses face.
Additional Benefits:
Another benefit that can be overlooked is the impact business invoice factoring has on your customer relationships. Offering credit terms to customers is a standard B2B or business to business practice. Credit terms put a burden on the seller, but the buyer can purchase goods or services and then pay for them later (usually 30 to 60 days later). Using a factoring service means that your business will have the ability to grant credit terms to your customers. Additionally, having a reputable business invoice factoring company can improve your customer relationships. Factoring companies specialize in invoicing, collecting, and customer relationships. So, you can be confident that a business invoice factoring company such as Eagle Business Credit will treat your customers with the upmost respect while managing your invoicing process.
Further, factoring your business invoices means that you can offload the time demand that invoicing requires. Most likely, you started your business out of passion. Most likely, that passion was not invoicing customers. So, a factoring company can manage your receivables for you. From the time the invoice is sent to the customer, the factoring company will keep an eye on your aging receivables and politely remind your customer when credit terms are nearing expiration. This way, your customer won't pay late, and you don't have to worry about getting paid for your work. We've all accidentally forgotten to pay a bill and incurred a late fee. Courtesy reminders from companies go a long way in preventing late payments and frustration.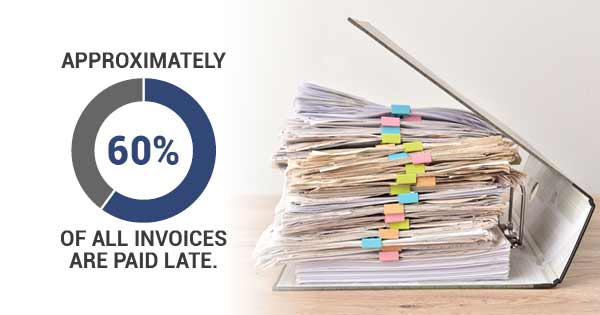 Eagle Business Credit and Invoice Factoring
Eagle Business Credit is a business invoice factoring company located in Atlanta, Georgia. We are a small business that focuses on funding other small businesses. This is because we know the pain points of small business owners, and we are particularly well-suited to solve business funding and cash flow problems. Using a factoring service, like what we offer at Eagle Business Credit, can help your business have the cash reserve to stay strong and confident during economic downturns. When the economy is strong, having cash on hand can help you grow. Business invoice factoring is debt-free, easy to qualify, and less expensive than online loans or cash advances. If your business could use better cash flow, there is no harm in exploring your funding options and talking to an invoicing expert about how to release the money tied up in your accounts receivable.