Being the owner of a small business means you have some experience with rapid business growth. One day it's business as usual, and the next it's wondering how to fulfill a massive purchase order for a major client. Meeting higher sales volumes means having more employees, supplies, and ultimately cash to support this growth. Growth is great, but lack of available working capital can mean the end of business instead of the expansion. Sometimes an opportunity comes that you can't miss, even if you aren't fully prepared. Here is how to manage your business' rapid growth.
How to Manage Rapid Business Growth:
Plan
Focus on Customers
Delegate
Focus on Your Team
Finance Your Business
1. Plan for Business Growth
While there isn't always time to plan for rapid business growth, be sure to block some time off to plan now. It's better late than never. Evaluate what you want for your business versus what you need. Prioritize the needs and only give attention to the wants when you are effectively managing your growth, time, and finances. Included in the planning process is analyzing the need for more employees, products, financing, technology, and market trends. Compare your accounts payable and receivable. Cash flow is integral to the success of a growing business, and having too much capital tied up in accounts receivable can mean late payments to suppliers, employees, or the government. How is your operations team? Is there too much workload for the amount of employees you have? Plan for the higher costs and the necessary changes or additions that come with scaling a business.
2. Focus on Customers
It can be enticing to expand to as many customers as possible, but can you fulfill all clients at the same quality that they have come to expect? Meeting and exceeding customer expectations not only in the quality of the product but also the quality of the interaction is vital to a growing business. It is between 5 and 25 times more expensive to acquire a new customer than it is to retain a current customer. Whether you need to slow the pace of your growth, invest in more employees to manage customer service, or streamline your operations process through new planning or technology, it is crucial to retain your clients with top notch service and quality.
3. Delegate
Delegating tasks to your employees means freeing up some of your time to stabilize your business growth. Do you have enough trusted employees to carry out your vision? If the answer is no, do you need to bring on more staff or dedicate more time for training? Don't overlook the cost of hiring, as it takes an average of 36 days to fill a position and $4,000 for on-boarding. Each business is unique, and you need to tailor a delegation plan to your needs and your company's needs. As the business scales, you won't be able to have a hand in every detail.
4. Focus on Your Team
Look at the current state of your company. What values do you hold? Is your business still aligning with your business plan? Can your process be simplified for your clients? For your team? How much time do you have to complete the necessary tasks? Now is the time to look at the big picture for your business. Be sure your company is moving in the direction you guide it, not just any direction. You will have to look toward the future, learn from the past, and get up to speed on the present. Your business plan will help with guidance, and your leadership will help shape the culture of the company. Most likely you will need to bring on additional employees to manage the growing number of clients or volume of sales. Employees should not only be qualified but align in culture as well. Increasing the employee turnover rate is not good for business. Be sure to build a trusted team and reward the team for their hard-work.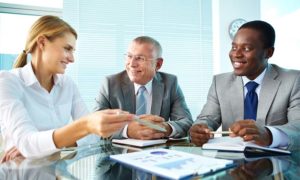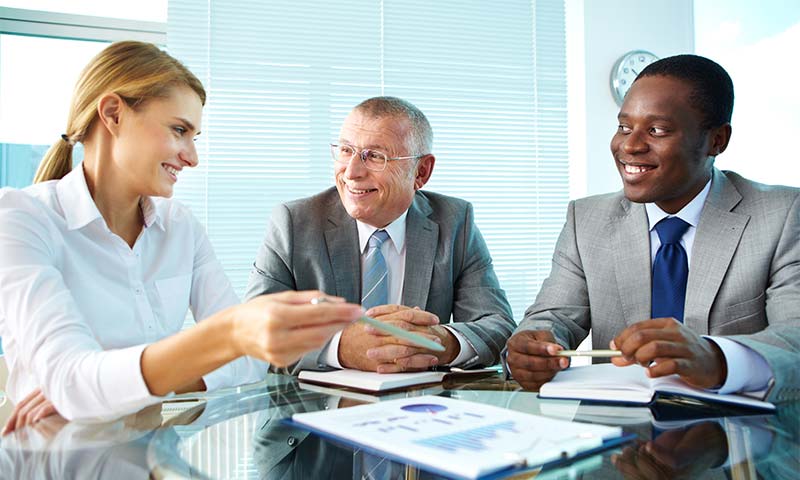 5. Finance Your Business to Support Rapid Business Growth
A growing business requires an injection of cash to sustain the growth. Hiring the right employees to keep up with demand takes time and money. 82% of failed businesses cite cash flow as a reason for failure. Avoiding this statistic means managing the financial challenges that come with rapid business growth. A bank loan or line of credit can cap out, and an online loan or cash advance can cost your business more money than its worth in repayment fees. 46% of open invoices are past due. Will you be able to support your business growth while waiting for client payment? Working capital management should be a top priority during times of growth.
Rapid Business Growth Invoice Financing
Invoice factoring is well-known for financing new or growing businesses. This is because the money comes from the sale of your open invoices to a factoring company at a discount for immediate payment. Factoring or accounts receivable funding can be seen as a revolving line of credit on your receivables. This means that the facility grows as your sales grow. There is no need for reapplication in hopes of garnering the funding you need to support your growth. There are no costly repayments for immediate funding. There is no exchange in equity or board of investors in which you need to seek approval. It's just you, your business operation, and our support with financing and working capital management tools. You have a growing business to support. Why wait to get paid?