A traditional bank loan, a second mortgage, and a Small Business Administration loan are all great financing options for your new or existing business. The catch is the high standards for approval, personal liability, and the time it takes from application to first funding. What can a small business owner do when you need money quickly for your business?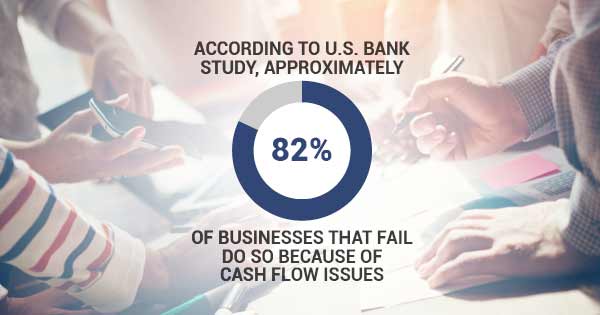 Short-Term Loan
A short-term loan or an installment loan is typically for periods of less than a year. This financing method will provide cash quickly for your business. The cost of short-term loans is a flat fee on top of the total amount borrowed. This fee is usually expensive compared to other funding options. This payment is required at a daily or weekly basis rather than a monthly period. Eligibility is based on cash flow more than credit score, and applications are fast, and first funding is typically within a week.
Merchant Cash Advance
Merchant Cash Advances are based on your company's credit and debit card sales. In exchange for a portion of your future sales, you receive an upfront sum of money. Repayments are daily or weekly, rather than monthly. The structure of an MCA agreement is variable. Some agreements have repayments based on your daily sales, but others have fixed daily repayments. These agreements are concerning if your sales volume goes down, but your repayments remain the same. On top of the repayment schedule, an MCA agreement has an APR ranging from around 40% to over 300% of the amount borrowed. This makes this funding option quick to obtain with minimal paperwork but at a high cost. If you choose to borrow from an MCA lender, beware the debt cycle that it may spark.
Crowdfunding Through Friends and Family
How much money are you trying to raise? Friends and family can sound like an appealing option, but are you sure this method will meet your business needs. Are there any strings attached to this financing? Investors may expect equity in exchange for capital. Additionally, crowdfunding is unreliable. You never know how much capital you will be able to raise and how quickly you can raise it.
Online Business Loans
An online loan may expedite the process of approval, but the interest rates associated with these loans are higher than traditional banks. Still, this is a cheaper financing option than a short-term loan or an MCA. When facing a cash flow crunch, many business owners don't have the time to wait on a traditional lender's approval process. So, an online loan is a good option for a business needing money quick that meets the approval requirements. A lender may require collateral or a personal guarantee, 2 years in business, and a decent business and personal credit score.
Purchase Order Financing
Purchase order financing or PO financing offers payment to your suppliers so you can fulfill new orders for your customers. PO Financing gives your business the money needed to keep taking orders, even when your clients pay on credit terms. This method of funding typically covers between 80% and 90% of the supply cost and funds within a week or two. Be sure to examine the PO Financier and the fees associated with the funding. As expected, this method is more expensive than a traditional bank loan, but the right PO agreement can lead to improved cash flow, the ability to fulfill more orders, and ultimately
Invoice Factoring
Invoice factoring services offer an advance payment on your open receivables. The factoring company then collects from your customer after the agreed upon credit terms. The application process is simple and approvals rely on the credit worthiness of your customer, not you personally or your business. This quick business financing method is best for growing businesses and companies that have cash flow problems due to waiting on the collection of open invoices. The beauty of invoice factoring is that financing grows with the volume of your sales. You don't have to worry about the costs of a growing business, such as more overhead, higher supply costs, and hiring costs. Invoice factoring offers quick approval, quick funding, and a streamlined collections process.
Invoice Factoring Can Fund Your Business Quickly
Planning for growth is essential for a successful growing business. Being caught on your heels can stall growth or even end your business. Finding money for your business should be planned ahead of time. Many factors can make the need for available capital immediate though. Accounts receivable financing is quick to set up, and Eagle Business Credit offers same-day funding. When the cash flow crunch makes your business financing need immediate, working capital funding through accounts receivable funding can meet the demand.