Cybersecurity is a huge concern for businesses of all sizes. It will only become a larger issue with many businesses turning to remote work in some capacity. This inevitably opens your small business up to more risk if you do not have IT security systems in place already. Here are some tips on addressing small business cybersecurity.
Anti-Virus Cybersecurity for Small Business
First of all, if you're relying on a free anti-virus software it's probably time you upgraded. You only get what you pay for when it comes to that kind of tool, and it's always best to speak to an IT services company to get professional advice on exactly what's right for you and your business. It's not as expensive as you might think. Really consider one of the alternatives. So many companies these days are being hit with ransomware attacks, and it is not just small companies but large companies as well.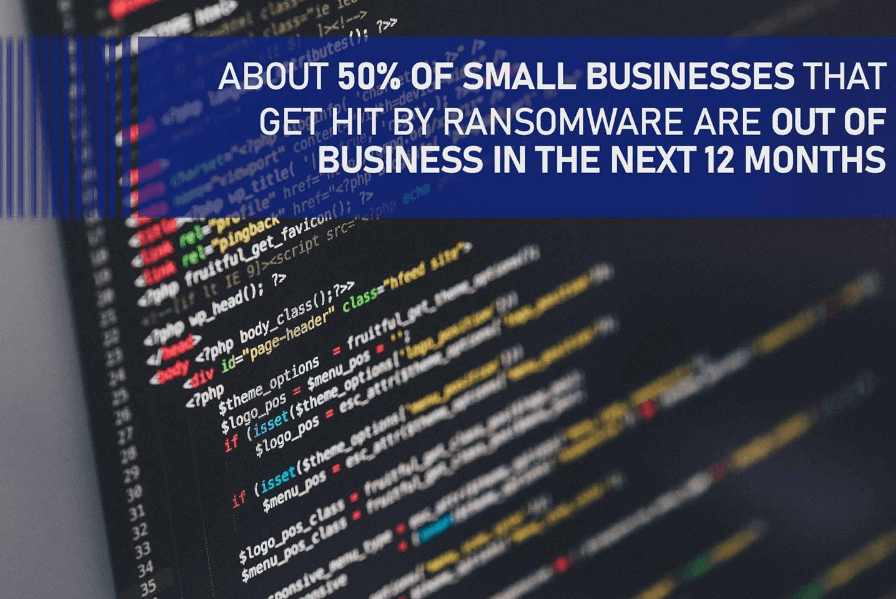 Cybersecurity Weak Points for a Small Business
So, it's very easy for people to gain information. One of the weakest points you may find in your business is actually your employees. They're probably receiving many emails on a daily basis that are called phishing emails. They may look like they're from a client or a customer but actually they're from somebody who's scammed them and put in their information to appear as though it's from a friendly source. It's not about clicking and opening an attachment these days. Even clicking a link will actually potentially take you to a site that has malware on it that can install bad software on your computers and expose you to risk.
Employee Training on Cybersecurity
So again, employee training is really important. Invest in that antivirus software and speak to an IT security company or services company to get advice. As a very minimum, train your employees. Even if you don't do the rest, make sure your employees know that they have to be vigilant about the emails that they open.
The Cost of Small Business Cybersecurity
Staying vigilant is really the key. Be aware of the stats that are out there that this can happen to you and your business very easily. The costs that are associated in putting your business back together will be far more than anything you can invest in the protection and training side of things. It is cheaper to prevent those attacks in the first place.
If you're worried about the cost of investing in cyber security now, give Eagle a call. We can talk to you about a number of flexible financing options for your business. Our financing services can free up that cash and help you not worry about the expense. Ultimately, you need to plug those dangerous holes in your cyber security awareness.